Calling all creatives & mystics! We are delighted to introduce to you this beautiful strain, sure to become a crowd favourite.
Kali's Mistery (aka Kali Mist, Cali's Mistery) is a cross between 2 mystery sativa dominant hybrids, known for its uplifting and energizing effects. It has a high THC content and is favored by many for daytime use. Kali Mist is famous for its cerebral, creative, and euphoric properties, making it popular among artists, musicians, and individuals seeking mental stimulation, and deep creative insight.
Kali's mistery is an absolutely cracking all day "wake, bake & create" strain.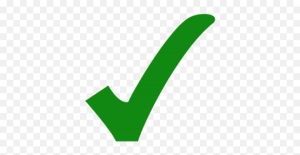 SATIVA dominant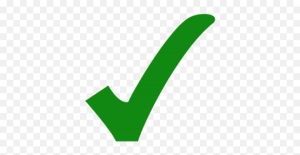 FOR SOUVENIR PURPOSES ONLY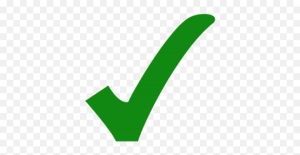 FEMINIZED & TOP QUALITY GENETICS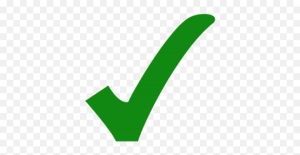 HIGH THC LEVEL 17-23%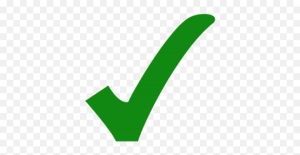 DISCREET & DOMESTIC SHIPPING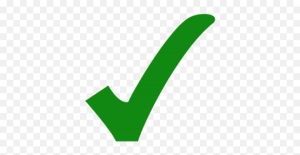 GUARANTEED DELIVERY
Free shipping on orders over $150!
100% Delivery Guarantee
If your seeds do not arrive, we will send you more for free
Domestic Australia Tracked Shipping
Estimated delivery 3-7 days from payment. Don't risk shipping from overseas, and waiting 6 weeks.
Kali Mist is renowned for inducing a sense of mental clarity and vibrant energy, occasionally bordering on psychedelic experiences.
Although its genetic lineage remains shrouded in mystery, it is widely believed that Kali Mist came into existence during the 1990s by crossing two sativa-dominant hybrid strains. This gentle sativa is an ideal selection for individuals seeking to sustain their focus and productivity throughout the day.
Kali Mist terpenes
The most abundant terpene in Kali Mist is caryophyllene, followed by myrcene and pinene.
Kali Mist strain helps with
Stress

39% 

of people say it helps with stress

Depression

31% 

of people say it helps with depression

Anxiety

26% 

of people say it helps with anxiety
Trip reports:
"Wow this stuff is the premo top shelf quality. I went from normal to having a big cheesy grin all over my face. Euphoric lift off like no other strain I've tried. Clear, energetic. No red eyes or couchlock. I'd highly recommend for anxiety and depression in particular. If I could only have one strain for the rest of my life this is it. A must try for any smoker. I'd rate this my first and only 10/10."
"I am really impressed with the "Kali Mist." This was my first time trying it and it surpassed all the hype. It had that TRUE Sativa effect. The high was smooth and very uplifting. It's great for daytime sessions or after a stressful day at work."
"This is a great strain. I have chronic depression and anxiety and I tried this out. Right now, I am very uplifted and have a boost of energy to do the things I want to do without worry and it makes me relaxed at the same time. The experience has been VERY psychedelic to me, just yesterday, I was able to perceive my friend in a different perspective, (I saw him as a completely different person, visually). Kaleidoscope visuals when I close my eyes. My eyes don't turn very red, but there are times I forget I'm high. Now, it may be closest to my favorite strain. "
We've hand-selected a variety of world-class strains chosen for their quality genetics, and unique effects on mind, body, and spirit.
We search for high quality, stable, well-bred feminised cannabis seeds. Most of our strains come as feminised or auto-flower feminised.
We offer a range of indica and sativa's including some award-winning strains and coffee house classics.
To us cannabis is a sacrament; it is not just recreational or medicinal; it is a sacred plant that can connect us more deeply with ourselves and the Earth we live upon. 
Disclaimer: We sell cannabis seeds as collectable adult genetic preservation souvenirs and for the purpose of strain preservation for future generations. We expressly point out that all those who purchase our seeds are responsible for their actions. We do not endorse or support the cultivation or germination of seeds.
Frequently Asked Questions
IS IT LEGAL TO BUY CANNABIS SEEDS IN AUSTRALIA?
On their own, cannabis seeds do not possess any illegal attributes, hence they can be viewed as adult novelty items that have various uses such as producing body care products, natural remedies, seed preservation, souvenirs, and oil.
However, it's important to note that while the laws regarding cannabis are evolving swiftly, cultivating cannabis by germinating these seeds may still be deemed illegal in certain states.
At Sacred Seeds, we sell cannabis seeds strictly for souvenir, seed-banking or seed-collecting purposes. You can learn more about the current Australia legaliztion status here.
WHERE ARE THE SEEDS SHIPPED FROM?
They are shipped from Australia. As you may know, shipping from overseas often involves a lot of hassle, customs confiscation, shipping delays, overseas taxes etc. As you're dealing with a legitimate Australian company, all these concerns are eliminated, and you get your seeds very quickly, and have local customer support.
ARE THE SEEDS FRESH & FEMALE?
Yes & Yes! This we guarantee.
WILL THEY GERMINATE?
Whilst we guarantee that all our seeds are top quality, fresh, and match the provided description, it's essential to note that we do not support or condone any customers who act in conflict with their local state laws.
Thus, we have a no germination policy for customers who reside outside of ACT or lack a medicinal cannabis license.
HOW DO I PAY?
We're delighted to inform you that you can make purchases via direct deposit or various cryptocurrencies.
Upon checkout, you'll receive banking details to facilitate the payment process.
To avoid any delay with your order, we kindly request that you include the order number in the reference field when making the transfer.
Once the funds have cleared (which can happen instantly with OSKO or take up to 3 days depending on your institution), we'll package your order and send you a tracking number via email.
Typically, you'll receive the tracking notification within 1 business day after the funds have cleared.
Please bear with us as we're working diligently behind the scenes to ensure your order is dispatched swiftly and securely.
HOW DOES SHIPPING & DELIVERY WORK?
Shipping is a flat rate of $7.50, which covers the cost of the padded, tracked envelopes and packaging.
We currently offer free shipping for orders over $150.
To ensure a seamless delivery experience, we dispatch all our seeds using registered post, which provides you with a tracking number to monitor the progress of your order.
The sender details will be generic to maintain anonymity.
In most cases, we dispatch your seeds on the next business day, and you'll receive an email with the tracking number as soon as it's available.
We highly recommend that you monitor the tracking number once you receive it, as our delivery guarantee covers you.
However, if there's any issue with the delivery, please inform us within three business days of receiving the order.