Auto Northern Lights Feminized Seeds
Drum Roll please 🥁. Introducing the one and only Northern Lights… possibly the most famous indica dominant strain of all time.
Since way back in the 1980s, connoisseurs have gone back for more of this classic.
Northern Lights has a very high THC content, typically ranging from 19-24%, and a low CBD content.  It is one of the purest indica strains around (90% indica, 10%. sativa) which make it a highly sedative strain. It is also often chosen to relieve the effects of stress and anxiety.
It also has a euphoric and uplifting quality, making it a popular strain for unwinding after a long day. The aroma of Northern Lights is a combination of sweet and spicy notes, with a flavor that is smooth and earthy.
It is a popular strain among both recreational and medical users who are looking for a potent and relaxing strain that can help them to unwind and destress. This strain's exact lineage and history are obscured in mystery but it is generally believed to be a mix of two landrace building block strains —Thai & Afghani.
Auto flowering seeds will flower on their own normally after 2-4 weeks of growth without any light schedule alteration, creating compact plants and with a shorter growing period.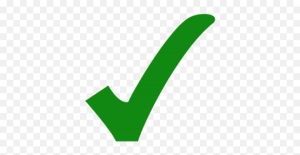 95% INDICA – 5% SATIVA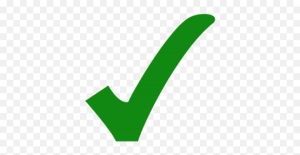 FOR SOUVENIR PURPOSES ONLY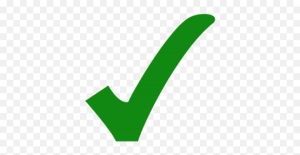 FEMINIZED, AUTO & TOP QUALITY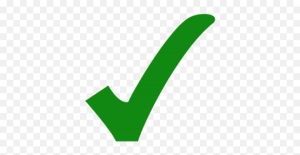 VERY HIGH THC LEVEL 19-24%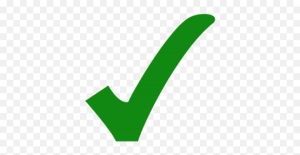 FAST, DISCREET, DOMESTIC SHIPPING
Free shipping on orders over $150!
100% Delivery Guarantee
If your seeds do not arrive, we will send you more for free
Domestic Australia Tracked Shipping
Estimated delivery 3-7 days from payment. Don't risk shipping from overseas, and waiting 6 weeks.
Northern Lights is a classic and highly revered indica cannabis strain known for its exceptional qualities and influence on the world of cannabis cultivation.
Northern Lights induces a euphoric experience that firmly embraces the entire body, unwinding muscles and providing mental tranquility. Users often describe its flavor as a pungently sweet and spicy combination that offers a smooth finish upon exhale. Medical cannabis patients turn to Northern Lights to alleviate symptoms related to depression, stress, pain, and insomnia. Cultivators highlight its distinctive purple and crystalline-coated buds, noting that it flourishes best indoors with a relatively short flowering period of 45-50 days.
Northern Lights ranks among the most renowned cannabis strains globally, representing a pure indica celebrated for its resin-rich buds, speedy flowering, and robust growth characteristics. This strain has played a pivotal role in the creation of notable hybrids such as Shiva Skunk and Super Silver Haze. While there are rumors suggesting its origins near Seattle, Washington, it gained prominence in Holland after 1985, where it was cultivated and further refined at what is now known as Sensi Seeds.
Genetics and Origins: Northern Lights is an indica-dominant hybrid strain that was originally created in the Pacific Northwest of the United States during the 1970s. Its precise genetic lineage remains somewhat mysterious, but it is believed to be a descendant of Afghani landrace strains. Northern Lights has served as a foundational parent strain for many other popular hybrids.
Appearance: Northern Lights plants typically grow short and compact, with dense, resinous buds. The leaves are dark green, and the flowers are covered in a thick layer of trichomes, giving them a frosty appearance. The buds often emit a sweet, pungent aroma with earthy and pine undertones.
Aroma and Flavor: Northern Lights is known for its distinctive aroma and flavor profile. It often emits a sweet and spicy scent with hints of earthiness and pine. The taste is similar, delivering a smooth, earthy smoke with subtle sweetness and a spicy kick on the exhale.
THC Content: Northern Lights is renowned for its high THC content, which typically ranges from 16% to 21% or even higher in some phenotypes. This potency contributes to its strong and long-lasting effects.
Effects: Northern Lights is celebrated for its relaxing and sedating effects. It provides a deep sense of physical relaxation and stress relief, making it an excellent choice for evening or nighttime use. Users often report a calm, euphoric mental state coupled with a "body high" that eases tension and promotes sleep. This strain is not known for producing intense cerebral effects but is cherished for its ability to induce relaxation without overwhelming the mind.
Medical Uses: Northern Lights has numerous potential medicinal applications. It is frequently recommended for patients dealing with insomnia, chronic pain, muscle spasms, anxiety, and stress. Its calming effects can provide relief from a variety of ailments.
Cultivation: Northern Lights is favored by both novice and experienced cannabis cultivators due to its hardiness and resilience. It is known for its short flowering time, typically around 7 to 9 weeks, and its ability to produce high yields of potent buds. It thrives both indoors and outdoors, making it a versatile choice for growers.
Legacy: Northern Lights has left a lasting legacy in the world of cannabis. It has served as a genetic building block for many other popular strains, and its influence on the development of the cannabis industry is profound.
In summary, Northern Lights is a legendary indica-dominant cannabis strain known for its potent, relaxing effects, exceptional resin production, and widespread influence on the world of cannabis breeding and cultivation. Its enduring popularity is a testament to its enduring quality and appeal among cannabis enthusiasts and medical users alike.
Northern Lights strain helps with
Stress

39% 

of people say it helps with stress

Anxiety

32% 

of people say it helps with anxiety

Pain

31% 

of people say it helps with pain
Northern Lights terpenes
The most abundant terpene in Northern Lights is myrcene, followed by caryophyllene and limonene.
Northern Lights Trip reports:
"Hands down best weed I've smoked. This tree really releases all of your blocks. On your mind and your body. Your thoughts just flow to you effortlessly. And the relief of my back pain almost made tears of joy come up. I couldn't feel any pain whatsoever(chronic back pain from injury). Doesn't feel like an indica at all. I'm a sativa guy. I need more of this in my life."
"Finally got to try this well-renowned strain, beautifully extracted into shatter. This strain gently laid me into a deep sense of relaxation, that faded into a blissful nights sleep. Thank you Northern Lights, for keeping my sky safe as I sleep blanketed below you."
"I am a 60 year old male who has had two back surgeries and have a myopathy called Pompe disease. I am about at the end of my time here on earth as this disease progresses and the best medicine I have found to relieve the pain has come from this plant. I was on the "normal" protocol of opiates from my doctor for years and then I tried this strain. Daily usage has allowed me to greatly reduce the dosage of the Morphine and Oxycodone with their awful side effects, and I live a much better life since using this strain.
We've hand-selected a variety of world-class strains chosen for their quality genetics, and unique effects on mind, body, and spirit.
We search for high quality, stable, well-bred feminised cannabis seeds. Most of our strains come as feminised or auto-flower feminised.
We offer a range of indica and sativa's including some award-winning strains and coffee house classics.
To us cannabis is a sacrament; it is not just recreational or medicinal; it is a sacred plant that can connect us more deeply with ourselves and the Earth we live upon. 
Disclaimer: We sell cannabis seeds as collectable adult genetic preservation souvenirs and for the purpose of strain preservation for future generations. We expressly point out that all those who purchase our seeds are responsible for their actions. We do not endorse or support the cultivation or germination of seeds.
Frequently Asked Questions
IS IT LEGAL TO BUY CANNABIS SEEDS IN AUSTRALIA?
On their own, cannabis seeds do not possess any illegal attributes, hence they can be viewed as adult novelty items that have various uses such as producing body care products, natural remedies, seed preservation, souvenirs, and oil.
However, it's important to note that while the laws regarding cannabis are evolving swiftly, cultivating cannabis by germinating these seeds may still be deemed illegal in certain states.
At Sacred Seeds, we sell cannabis seeds strictly for souvenir, seed-banking or seed-collecting purposes. You can learn more about the current Australia legaliztion status here.
WHERE ARE THE SEEDS SHIPPED FROM?
They are shipped from Australia. As you may know, shipping from overseas often involves a lot of hassle, customs confiscation, shipping delays, overseas taxes etc. As you're dealing with a legitimate Australian company, all these concerns are eliminated, and you get your seeds very quickly, and have local customer support.
ARE THE SEEDS FRESH & FEMALE?
Yes & Yes! This we guarantee.
WILL THEY GERMINATE?
Whilst we guarantee that all our seeds are top quality, fresh, and match the provided description, it's essential to note that we do not support or condone any customers who act in conflict with their local state laws.
Thus, we have a no germination policy for customers who reside outside of ACT or lack a medicinal cannabis license.
HOW DO I PAY?
We're delighted to inform you that you can make purchases via direct deposit or various cryptocurrencies.
Upon checkout, you'll receive banking details to facilitate the payment process.
To avoid any delay with your order, we kindly request that you include the order number in the reference field when making the transfer.
Once the funds have cleared (which can happen instantly with OSKO or take up to 3 days depending on your institution), we'll package your order and send you a tracking number via email.
Typically, you'll receive the tracking notification within 1 business day after the funds have cleared.
Please bear with us as we're working diligently behind the scenes to ensure your order is dispatched swiftly and securely.
HOW DOES SHIPPING & DELIVERY WORK?
Shipping is a flat rate of $7.50, which covers the cost of the padded, tracked envelopes and packaging.
We currently offer free shipping for orders over $150.
To ensure a seamless delivery experience, we dispatch all our seeds using registered post, which provides you with a tracking number to monitor the progress of your order.
The sender details will be generic to maintain anonymity.
In most cases, we dispatch your seeds on the next business day, and you'll receive an email with the tracking number as soon as it's available.
We highly recommend that you monitor the tracking number once you receive it, as our delivery guarantee covers you.
However, if there's any issue with the delivery, please inform us within three business days of receiving the order.