Master Kush Grand Feminized Seeds
Master Kush Grand- aka Grand Master Kush has been a coffee-house staple for years. Powerful, sedating indica popular for pain relief.
Sometimes, it goes by "Master Kush" or simply "Grandmaster." Predominantly indica, with a ratio of 80% indica to 20% sativa, this strain is a blend of the renowned Hindu Kush and Skunk varieties. It's a very popular strain in the medical cannabis community due to its robust potency.
After consumption, in just a short while, you'll notice a serene sense of calmness and creativity enveloping you. Simultaneously, there's this relaxed, almost couch-locked sensation. As time progresses, the relaxation can deepen, leading some to a peaceful sleep.
Its THC levels typically lie between 18-28%, and CBD content is minimal, making it a preferred choice for alleviating conditions such as stress, depression, pain, appetite issues, insomnia, and muscle-related problems. Flavor-wise, it offers a sweet fruity taste with a hint of sour lemon upon exhale. Its aroma aligns closely, introducing an earthy floral backdrop accompanied by fruity and citrusy notes.
Very popular for good reason. If you want a classic indica you'll love this!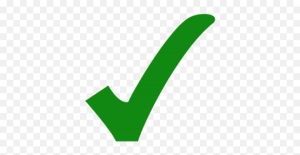 80% INDICA – 20% SATIVA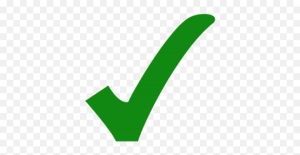 FOR SOUVENIR PURPOSES ONLY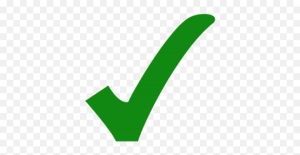 FEMINIZED & TOP QUALITY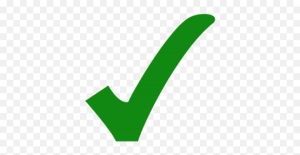 THC: 20-24% CBD: N/A CBN: N/A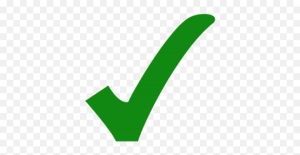 FAST, DISCREET, DOMESTIC SHIPPING
This is the photo-period/ non-auto version. For AUTO Master Grand kush feminized seeds, click here.
Free shipping on orders over $150!
100% Delivery Guarantee
If your seeds do not arrive, we will send you more for free
Domestic Australia Tracked Shipping
Estimated delivery 3-7 days from payment. Don't risk shipping from overseas, and waiting 6 weeks.
Master Kush, alternatively recognized as "High Rise," "Grandmaster Kush," and "Purple SoCal Master Kush," stands as a widely embraced indica cannabis strain, originating from a genetic cross between two distinct landrace strains hailing from various regions within the Hindu Kush territory. This unique hybridization was executed by the Dutch White Label Seed Company situated in Amsterdam.
The plant boasts an understated aroma, characterized by earthy and citrus notes, subtly tinged with a touch of incense, often likened to a vintage flavor. The flavor profile of Master Kush is reminiscent of the renowned hard-rubbed charas hash. This strain is distinguished by its exceptional equilibrium, delivering a profound sense of bodily relaxation without inducing mental numbing effects.
Instead, Master Kush offers heightened sensory awareness, enhancing the overall experience of various activities.
Master Kush strain helps with
Stress

41% 

of people say it helps with stress

Anxiety

33% 

of people say it helps with anxiety

Pain

33% 

of people say it helps with pain
Master Kush terpenes
The most abundant terpene in Master Kush is myrcene, followed by caryophyllene and limonene.
Trip reports:
"One of the most powerful strains I've ever smoked. Being that it has kush in the name, I thought it was going to be a strong body high, and it was, but it was also quite psychedelic. When smoked in small amounts, it's good for pain and munchies, and is a relatively social strain, however, if used in excess, I would seriously stay the hell inside.. Not only does it numb your entire body, but definitely alters your perception of images and heightens senses like crazy."
"Good strain for a first time smoker. Makes you sleepy and happy. The taste is super crystally and it is a musky smoke. It is a bit more of a closed eye visuals on the couch (it was a good smoke). I was still surprised this strain in my opinion and it was a good way. I love the taste of this strain, maybe I would recommend for life."
"Respect this strain. It builds like a tidal wave so pace yourself and give it a little to roar into full swing. When it hits, it's like a slow-moving freight train that doesn't stop so enjoy the ride and where it takes you. It felt like I was being massaged all over my body, very strong sedative effects from just one little bowl. Smoking quite a bit (or an entire bowl if it's been a long time since you've smoked) will bring out its psychedelic properties. Euphoric, a little hallucinogenic, and HEAVY."
We've hand-selected a variety of world-class strains chosen for their quality genetics, and unique effects on mind, body, and spirit.
We search for high quality, stable, well-bred feminised cannabis seeds. Most of our strains come as feminised or auto-flower feminised.
We offer a range of indica and sativa's including some award-winning strains and coffee house classics.
To us cannabis is a sacrament; it is not just recreational or medicinal; it is a sacred plant that can connect us more deeply with ourselves and the Earth we live upon. 
Disclaimer: We sell cannabis seeds as collectable adult genetic preservation souvenirs and for the purpose of strain preservation for future generations. We expressly point out that all those who purchase our seeds are responsible for their actions. We do not endorse or support the cultivation or germination of seeds.
Frequently Asked Questions
IS IT LEGAL TO BUY CANNABIS SEEDS IN AUSTRALIA?
On their own, cannabis seeds do not possess any illegal attributes, hence they can be viewed as adult novelty items that have various uses such as producing body care products, natural remedies, seed preservation, souvenirs, and oil.
However, it's important to note that while the laws regarding cannabis are evolving swiftly, cultivating cannabis by germinating these seeds may still be deemed illegal in certain states.
At Sacred Seeds, we sell cannabis seeds strictly for souvenir, seed-banking or seed-collecting purposes. You can learn more about the current Australia legaliztion status here.
WHERE ARE THE SEEDS SHIPPED FROM?
They are shipped from Australia. As you may know, shipping from overseas often involves a lot of hassle, customs confiscation, shipping delays, overseas taxes etc. As you're dealing with a legitimate Australian company, all these concerns are eliminated, and you get your seeds very quickly, and have local customer support.
ARE THE SEEDS FRESH & FEMALE?
Yes & Yes! This we guarantee.
WILL THEY GERMINATE?
Whilst we guarantee that all our seeds are top quality, fresh, and match the provided description, it's essential to note that we do not support or condone any customers who act in conflict with their local state laws.
Thus, we have a no germination policy for customers who reside outside of ACT or lack a medicinal cannabis license.
HOW DO I PAY?
We're delighted to inform you that you can make purchases via direct deposit or various cryptocurrencies.
Upon checkout, you'll receive banking details to facilitate the payment process.
To avoid any delay with your order, we kindly request that you include the order number in the reference field when making the transfer.
Once the funds have cleared (which can happen instantly with OSKO or take up to 3 days depending on your institution), we'll package your order and send you a tracking number via email.
Typically, you'll receive the tracking notification within 1 business day after the funds have cleared.
Please bear with us as we're working diligently behind the scenes to ensure your order is dispatched swiftly and securely.
HOW DOES SHIPPING & DELIVERY WORK?
Shipping is a flat rate of $7.50, which covers the cost of the padded, tracked envelopes and packaging.
We currently offer free shipping for orders over $150.
To ensure a seamless delivery experience, we dispatch all our seeds using registered post, which provides you with a tracking number to monitor the progress of your order.
The sender details will be generic to maintain anonymity.
In most cases, we dispatch your seeds on the next business day, and you'll receive an email with the tracking number as soon as it's available.
We highly recommend that you monitor the tracking number once you receive it, as our delivery guarantee covers you.
However, if there's any issue with the delivery, please inform us within three business days of receiving the order.